Sweet Cake Color Lambswool Portable Dog & Cat Sofa Bed
DESCRIPTION:
Treat your pet to the best sleep they've ever had with our cozy pet sofa bed.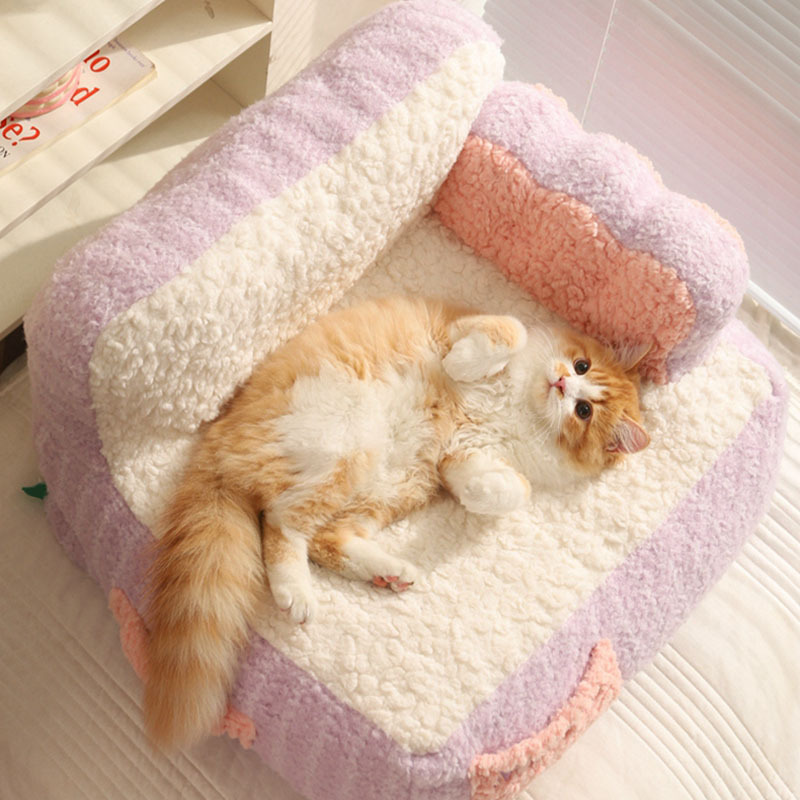 FEATURES:
Luxurious Comfort: Indulge your pet with the plush and cozy feel of the lambswool material, ensuring ultimate comfort during sleep time.
Warm & Insulated: The thick and warm design of this pet bed provides a snug and insulated space for your furry friend to relax, keeping them cozy even on chilly days.
Stylish Sofa Bed: With its sofa-like design, this pet bed adds a touch of elegance to any room, blending seamlessly with your home decor while providing a comfortable spot for your pet to rest.
Enhanced Support: The built-in armrests offer additional support for your pet, providing a sense of security and helping to alleviate joint and muscle discomfort.
Convenient & Versatile: Designed with a handle and pocket for easy transport and storage.
Easy To Clean: This pet bed is removable and washable, making it effortless to clean and maintain its freshness.
SPECIFICATIONS:
Color: Purple, Green.
Material: Lambswool, Sponge.
Size: 53 x 45 x 37cm (20.9 x 17.7 x 14.6″) (L x W x H)