Pizza Shape Cat Bed With Toys
DESCRIPTION:
How about turning a delicious slice of pizza into a scaled-up pizza cat bed? The comfortable curved pillow can support the pet's neck, and there are stickers on the back of the toy to change the position and play alone, a sleeping and playing pizza cat bed just appears beside your pet.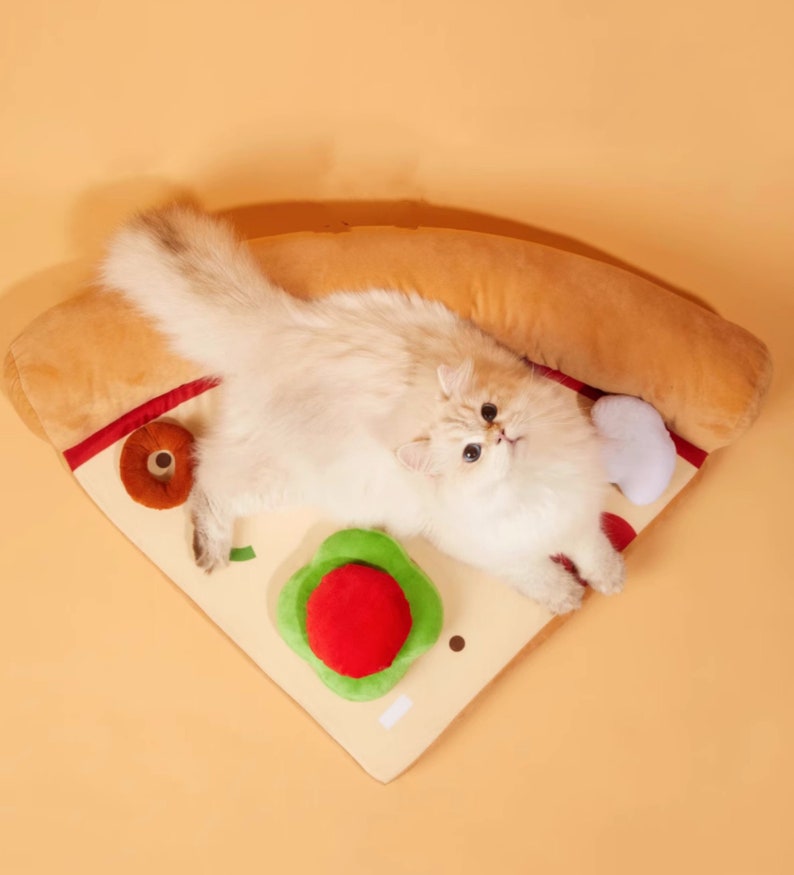 FEATURES:
Gentle Fabric: Skin-friendly polyester fabric does not hurt the skin, and the 3cm thick sponge pad provides a comfortable sleep.
Interesting Toys: Toys can be pasted at will so that happiness is always with your pet.
Non-Slip Base Fabric: The design of dotted Oxford base fabric keeps the cat bed in place, waterproof and moisture-proof. Built-in zipper for easy cleaning.
SPECIFICATIONS:
Material: Polypropylene Cotton, Polyester Cloth, Flannelette, Sponge, Dotted Oxford Cloth.
Size: 60 x 60cm (23.62 x 23.62″).