Pink Rabbit Cat Scratch Pad
DESCRIPTION:
The design of this pink rabbit cat scratch pad is inspired by Alice in Wonderland. Alice fell down the rabbit hole and entered Wonderland because of chasing the rabbit. Our cat will also fall into a sweet sleep in the company of the rabbit.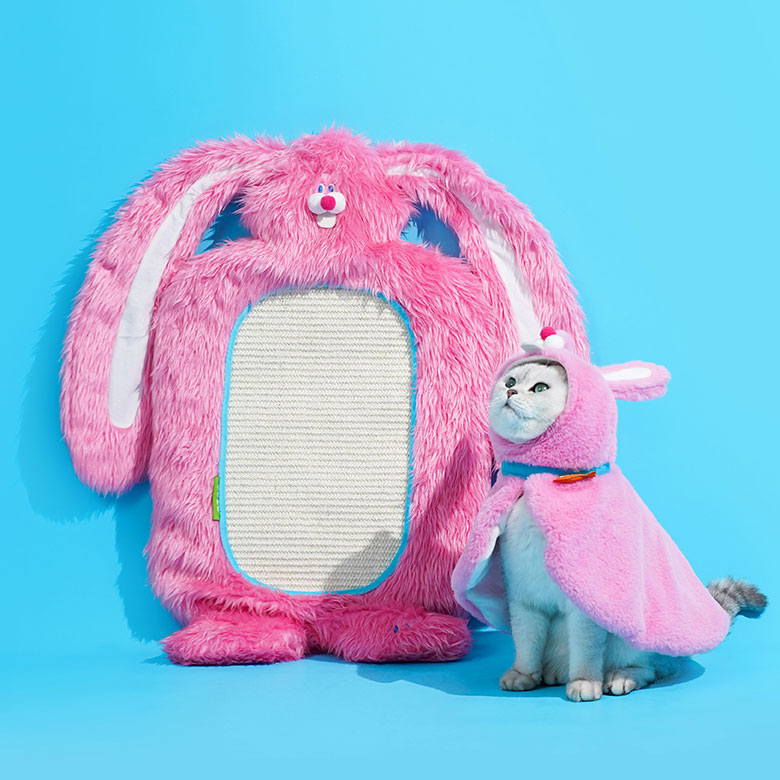 FEATURES:
Multi-Functional – The soft rabbit body is made of durable sackcloth, which can be used to lie flat and rest or to grind paws to release nature.
Skin-Friendly & Delicate Fluffy Fabric – Soft fleece, comfortable to touch, soft texture, let the cat enjoy a peaceful rest time.
Fluffy High-Resilience Filling Cotton – Use high-resilience filling cotton, which is breathable and not stuffy, making cats comfortable and decompressed.
High-Quality Sisal Material – Using scratch-resistant material as a cat scratch pad surface.
Rabbit Ears With Rattle Paper – Makes a sound when touched, attracting the cat's attention.
TIPS:
1) Keep the product dry and away from moisture.
2) Please clean the hair on the surface of the cat scratch pad, and gently wipe the surface stains with a wet towel.
SPECIFICATIONS:
Material: Plush, Sackcloth, Rattle Paper.
Size: 45cm x 80cm (17.7 x 31.5″).
PRODUCT SIZE: