DESCRIPTION:
The cute little lamb cat mat is covered with selected cashmere-like and light-skinned fabrics to care for your pet; the large lying area is soft, comfortable, and can accommodate various body types.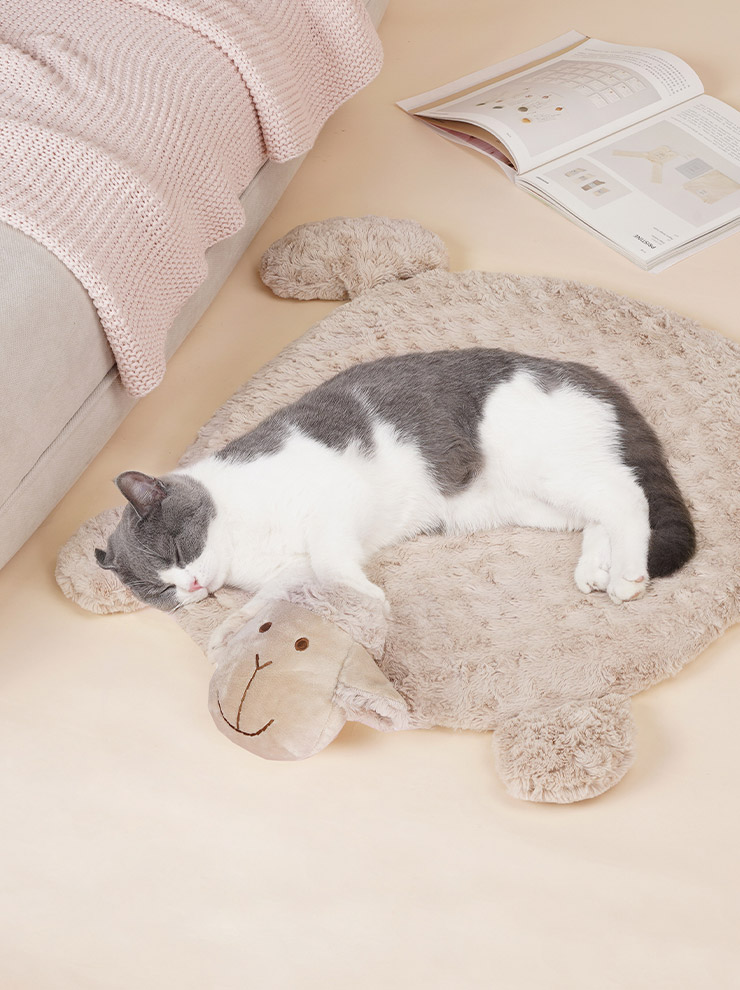 FEATURES:
More Warmth – Covered with high-density cashmere-like, the little lamb mat gives it a soft touch and intimate care.
Big Tummy – Enough to accommodate up to 17 lbs cat or 13 lbs dogs lying to sleep.
Cloud Sofa – The built-in elastic sponge fits closely to the kitten's body, making it feel like lying on the clouds.
Premium PP Cotton Filling – Full PP cotton was filled into the lamb limbs and head, making it feel soft and realistic.
Elastic Sponge – The elastic sponge with 0.8in (2cm) thickness is used inside, which is not easy to deform after repeated press.
High-Quality Cashmere-Like – Soft and delicate high-density cashmere-like, soft and non-irritating.
Non-Slip Base – Effective anti-slip to reduce slipping.
NOTE:
1) Keep the product dry and do not place it in a humid environment.
2) Please clean the inner cushion & surface hair regularly, or gently wipe the surface stains with a wet towel.
3) You can place items with cats' familiar smells in the nest to guide cats to use them.
SPECIFICATIONS:
Color: White, Khaki.
Material: Cashmere-Like, PP Cotton & Elastic Sponge.
Size: 70 x 60 x 6cm (27.6 x 23.6 x 2.4″).