Hammock For Cats With Pom-Poms
This cat hammock is made of high-quality net cloth with a metal stand, making it soft, breathable, and with certain elasticity. The unique circular design provides the cat with enough sense of security, while the two funny cat balls on the edge offer your cat a place to play and rest. The detachable and washable design makes it easy to clean and maintain.
FEATURES & BENEFITS:
Soft & Breathable: The net cloth material is soft and breathable, providing your cat with a comfortable place to rest.
Durable: The stainless steel material is sturdy and durable, ensuring that the hammock will last for a long time.
Easy To Clean: The hammock is detachable and washable, making it easy to keep clean.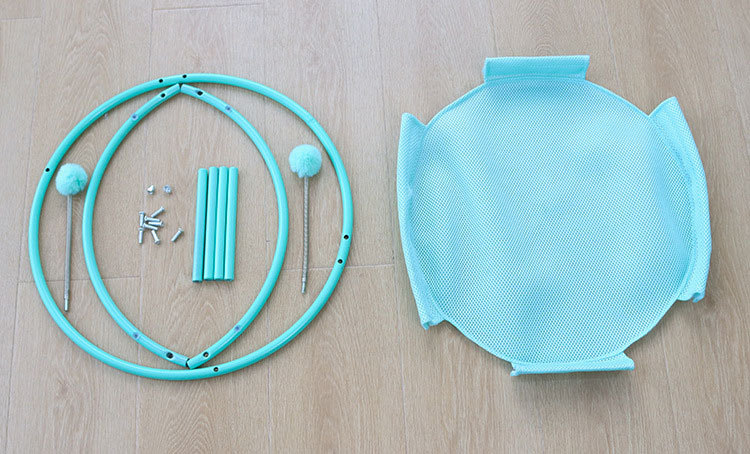 PRODUCT SIZE: