DESCRIPTION:
The Full Backrest Pet Sofa combines functionality, style, and comfort, providing a cozy resting place for your beloved pet while adding a touch of elegance to your home decor.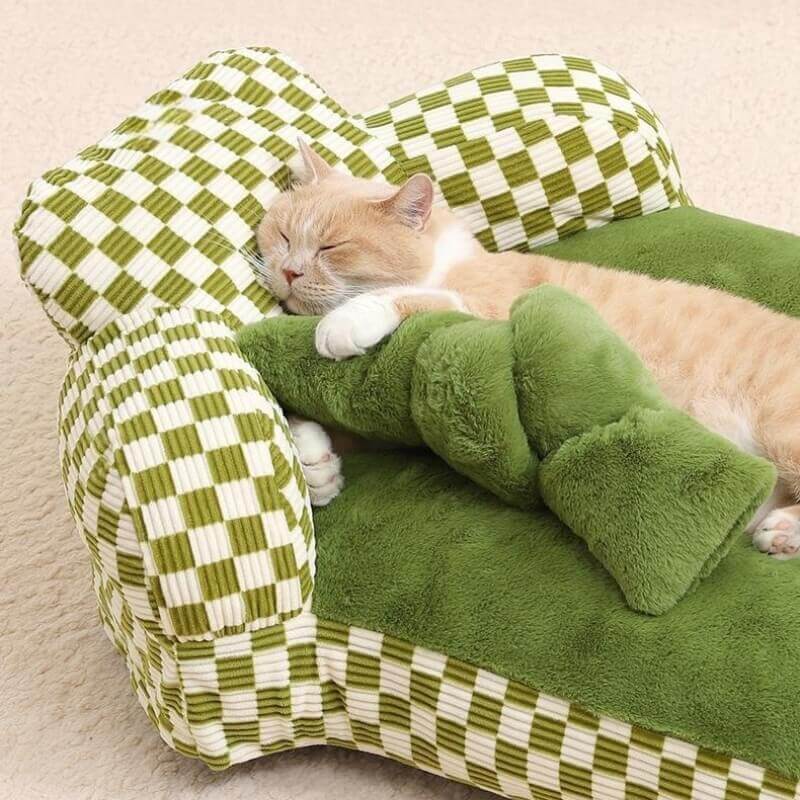 FEATURES:
Comfort: High-Quality rabbit down cotton has a delicate touch, soft and comfortable, very suitable for autumn and winter. The memory foam is full of elasticity and will not collapse after a long sleep.
Functionality: The backrest is fully padded, which can relieve the pressure on the pet's spine. Pair it with a pillow of the same color to give your pet a sense of security when sleeping. And it can be dismantled and machine-washed.
Fashionability: The combination of classic chequerboard elements and flannelette adds a touch of elegance to your home style.
SPECIFICATIONS:
Material: Polyester Fleece, Sponge, Cotton.
Cave (Size): 40 x 40 x 48cm (15.75 x 15.75 x 18.9″).
Sofa Bed (Size): 60 x 50 x 27cm (23.62 x 19.69 x 10.63″).