Create a cozy and comfortable sanctuary for your furry friend with our pet bed.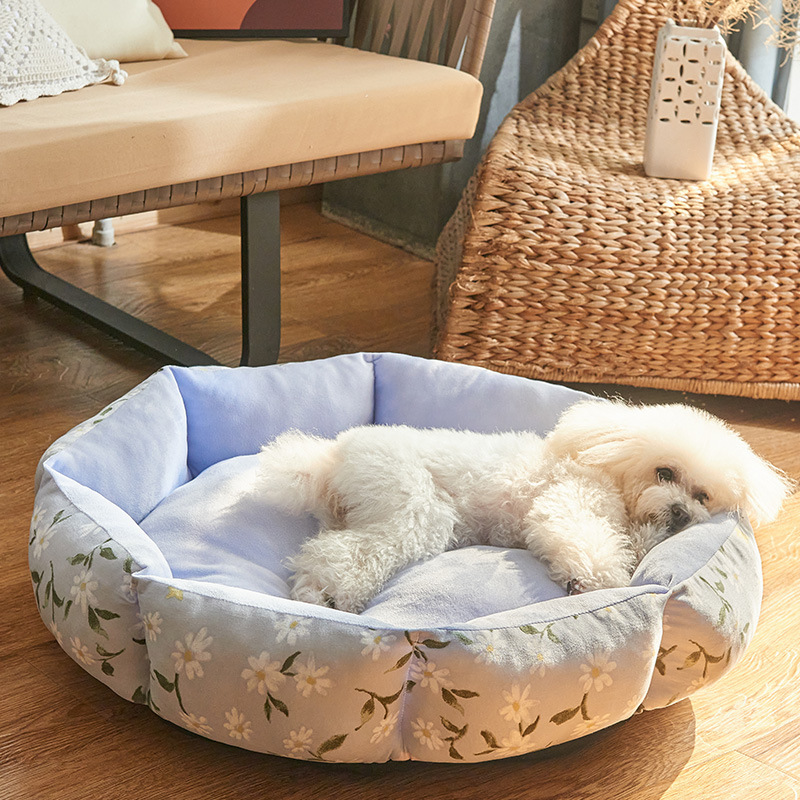 FEATURES:
Soft & Gentle: Made with skin-friendly plush materials, providing a cozy and comfortable resting place for your pets.
All-Season Use: Suitable for all seasons, ensuring your pets stay warm in winter and cool in summer.
Non-Slip Bottom: Features a non-slip bottom to prevent the bed from sliding or shifting on smooth surfaces, ensuring stability and safety for your pets.
Plump & Supportive: Filled with ample stuffing to offer optimal support and cushioning for your pet's joints and muscles.
Breathable & Comfortable: Designed with breathable fabric to promote airflow and ventilation, keeping your pets cool and fresh during rest.
SPECIFICATIONS:
Color: Yellow, Blue.
Material: Short Plush, PP Cotton.
Size: M (48 x 48cm/18.9 x 18.9″), L (60 x 60cm/23.6 x 23.6″).