DESCRIPTION:
The elk cloak with its own Velcro can be easily worn, and the cat will instantly become a little knight to protect the home after wearing it.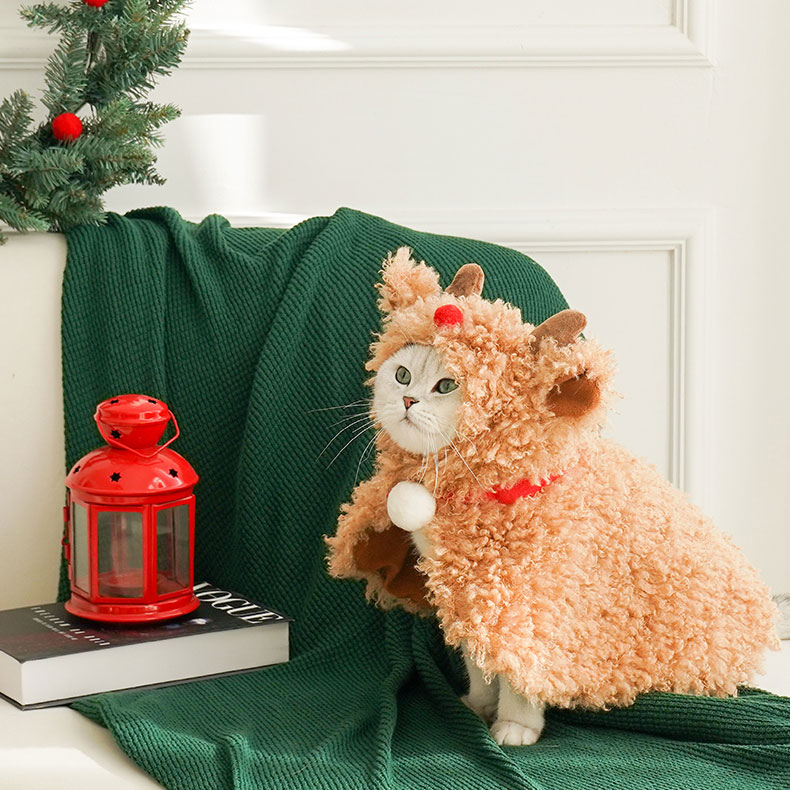 FEATURES:
Warm & Skin-Friendly Fabric – Use soft-touch polar fleece to keep out the cold and keep warm, and easy to clean.
Christmas Elk Shape – Smart small antlers and small ears, three-dimensional little red nose vividly create an elk shape.
Velcro Design – Chest set Velcro for easy fixation and adjustable.
Cape Design – Fits pet's body shape, loose and not restrictive.
NOTE:
1) It is recommended to wash with detergent in warm water.
2) Dry naturally in a ventilated and shaded place, not exposed to the sun.
PRODUCT SIZE (CM/INCH):
S – For Cats 4.4-8.8 lbs (2-4kg).
L – For Cats 8.8-15.4 lbs (4-7kg).