DESCRIPTION:
Transform your cat's sleeping experience with this adorable bear-shaped cat bed.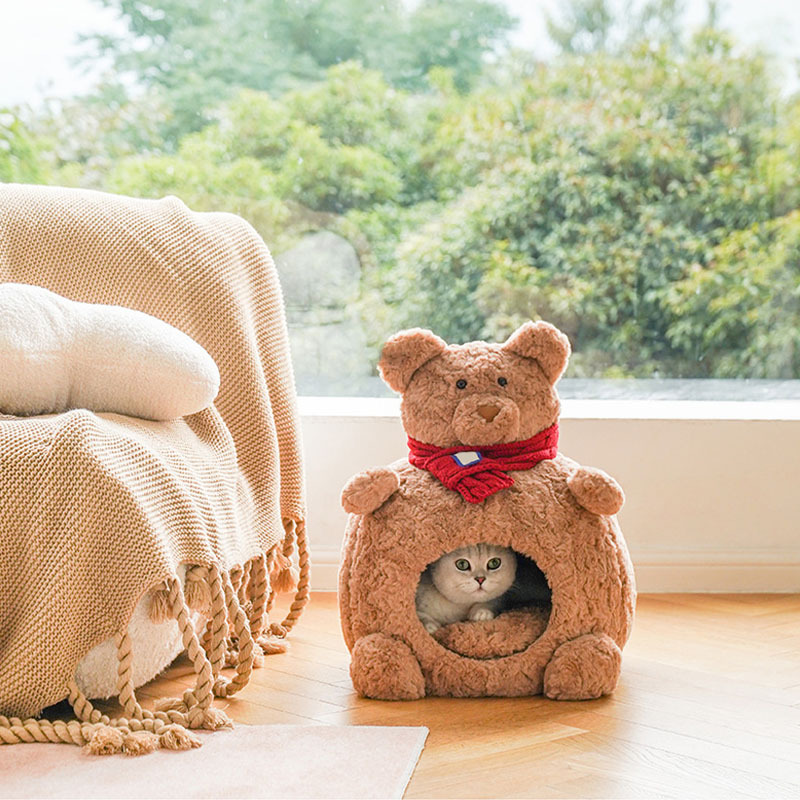 FEATURES:
Adorable Bear Shape: This cat cave features an adorable bear-shaped design, adding a touch of cuteness to your home decor.
Enclosed & Cozy: With its enclosed design, this cat bed provides a cozy and secure space for your furry friend to relax and sleep in.
Enhanced Sense of Security: The enclosed structure of this cat bed gives your pet a sense of security, making them feel safe and protected.
Premium Soft Fabric: Made of high-quality plush fabric, this cat bed offers a soft and comfortable surface for your cat to curl up on.
Plush & Supportive: The bed is filled with ample padding, ensuring a plush and supportive surface for your cat to rest on. It will not easily flatten or lose its shape.