DESCRIPTION:
Give your beloved pet the perfect resting place they deserve.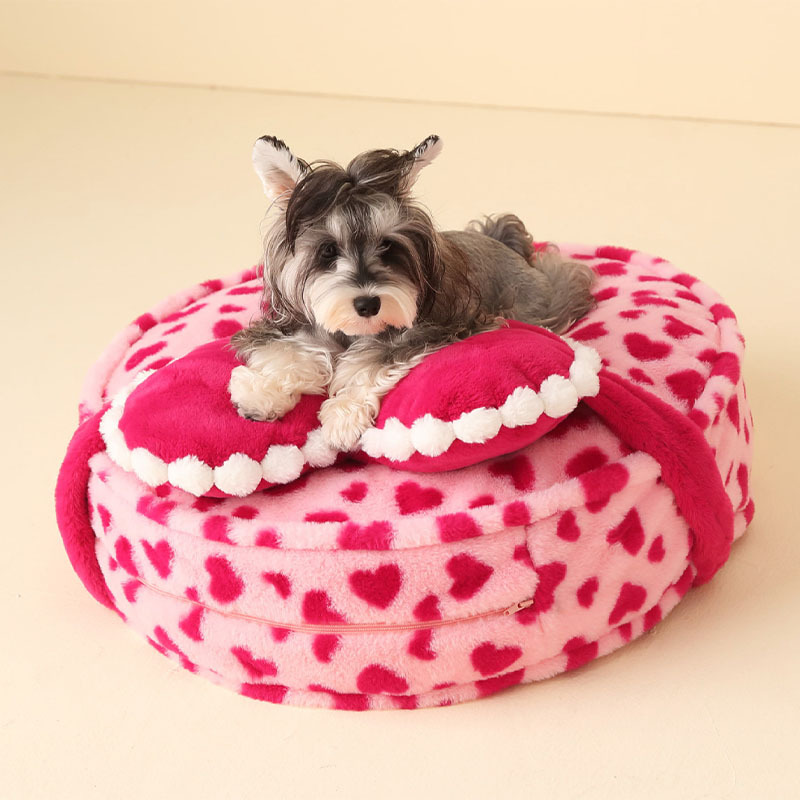 FEATURES:
Stylish Design: Enhance your home decor with this dog bed's modern and attractive design, featuring a beautiful Barbie pink color scheme.
Plush & Comfortable: Made with high-quality short plush material and filled with PP cotton, this dog bed provides optimal comfort and support for your pet's relaxation and sleep.
High Resilience: The high-density PP cotton filling ensures that the bed maintains its shape and provides long-lasting resilience, even after repeated use.
Integrated Pillow: The built-in pillow offers additional neck and head support, promoting better spinal alignment and providing extra comfort for your dog.
Easy To Clean: The removable cover allows for easy cleaning, ensuring a hygienic sleeping environment for your furry friend.
PRODUCT SIZE (CM/INCH):
S (50 x 50cm/19.7 x 19.7″).
M (60 x 60cm/23.6 x 23.6″).
L (80 x 80cm/31.5 x 31.5″).