Kittens are naturally afraid of the cold and like to sleep. They especially like to rest in warm and secluded corners. This cute little yellow duck cat sleeping bag can be used as litter in winter or as a mat in summer. Two uses for one nest.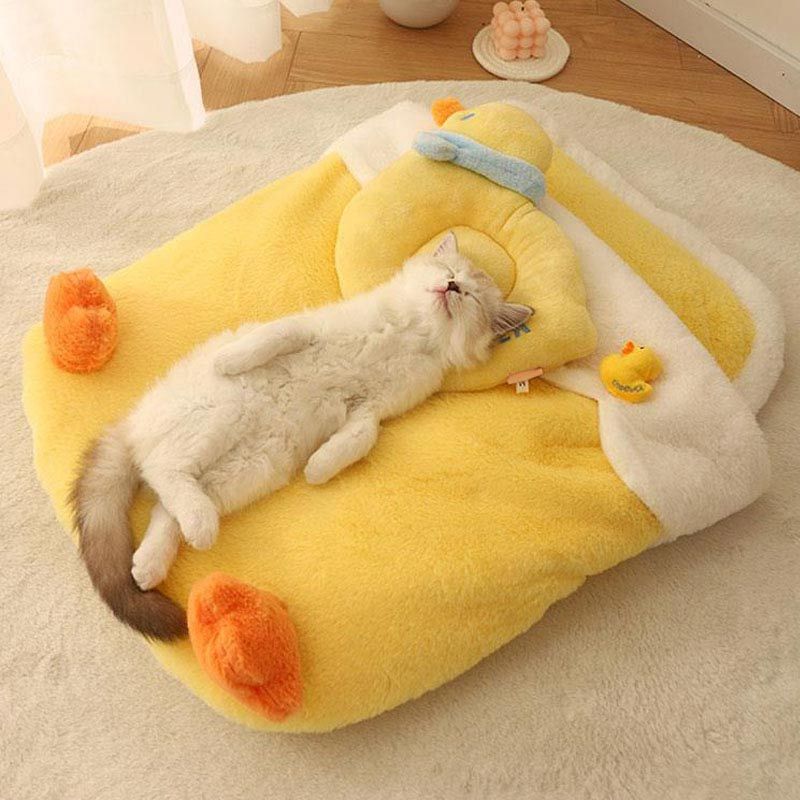 FEATURES:
Warm & Comfortable, Full Of Security: The sleeping bag is designed to be extended in depth and enclosed for warmth.
Skin-Friendly & Comfortable: Selected bunny fleece, skin-friendly and comfortable, as soft as sleeping in a cloud.
Anti-Slip Bottom: Non-slip drip molding, not easy to move.
Non-Collapsing & Durable: Built-in secure fixing ports and polymer support bars for greater durability.
Multiple Uses: Can be used as a cat nest, cat sleeping bag, cat mat. Depending on your kitty's preference.
SPECIFICATIONS:
Material: Polyester, PP Cotton.
Size: 68 x 55 x 22cm (26.8 x 21.7 x 8.7″).